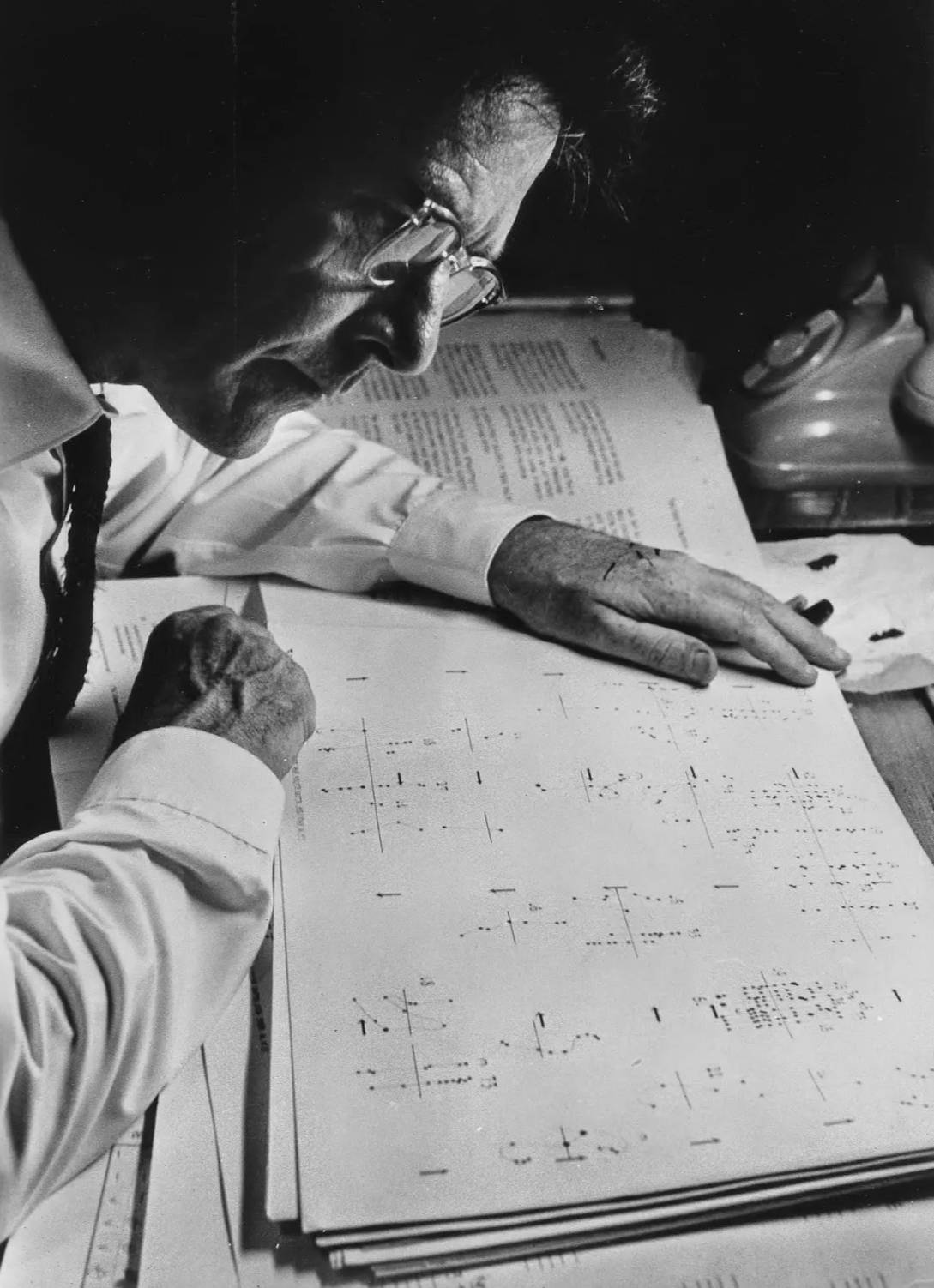 John Cage's Words of Wisdom:

"Begin anywhere. (...) Chance-determined answers will open my mind to the world around (...). In the nature of the use of chance operations is the belief that all answers answer all questions."
In a totally silent room, John Cage, an experimental artist, experienced "nonintention" for the first time and it set the direction for his art and his life. After that experience, whenever he set out to make a piece, he first created a set of guidelines and would then take himself out of his art by asking questions, such as "where should this line be placed and with which brush", relying on pure chance to generate the work rather than reflecting on what he himself wanted to express.
"Then the answers, instead of coming from my likes and dislikes, come from chance operations, and that has the effect of opening me to possibilities that I hadn't considered. "
What happened if he didn't like the answers provided by chance? He kept them anyway. He had committed to the process and chose instead to transform himself rather than what appeared so that he could uncover new and unexpected possibilities.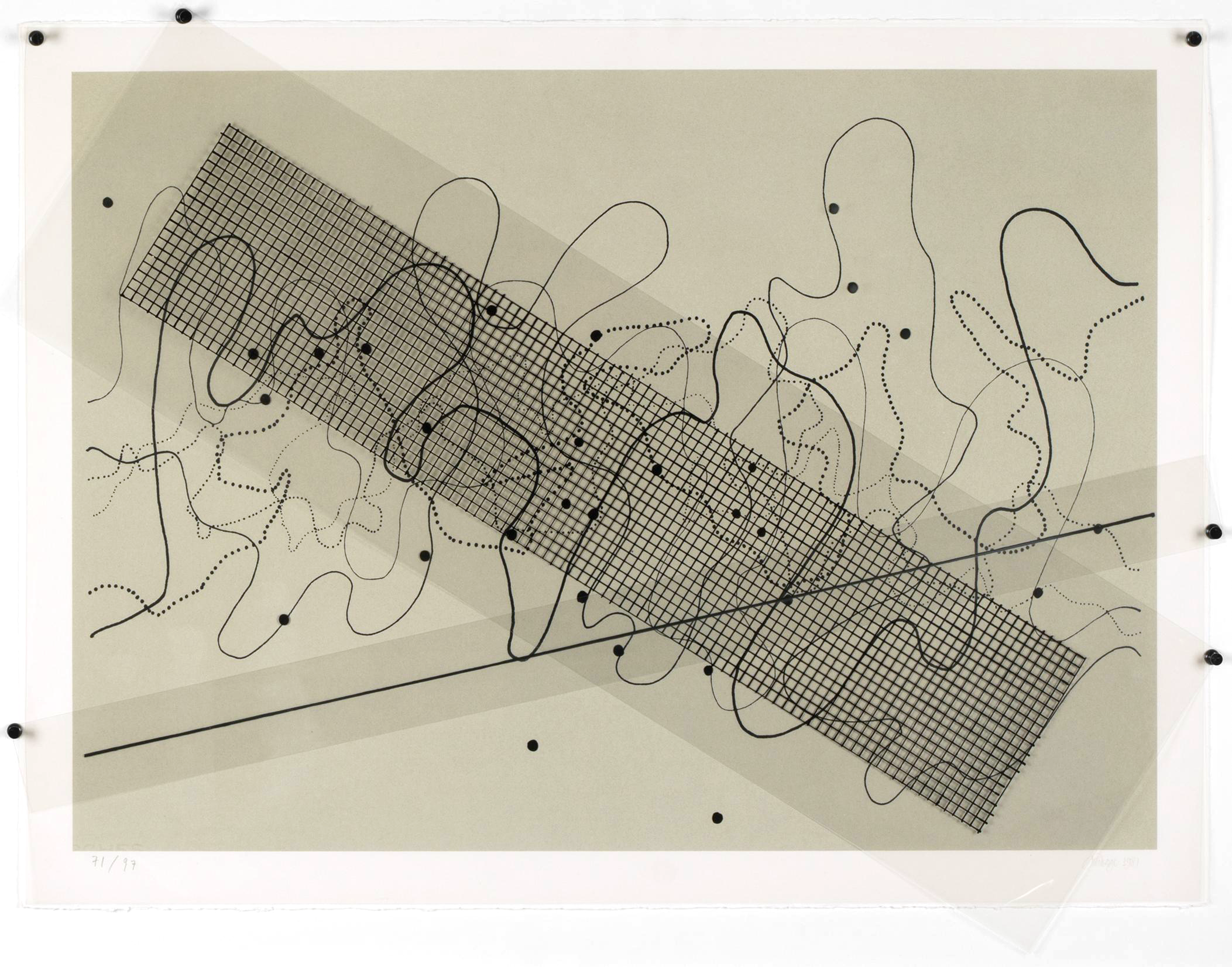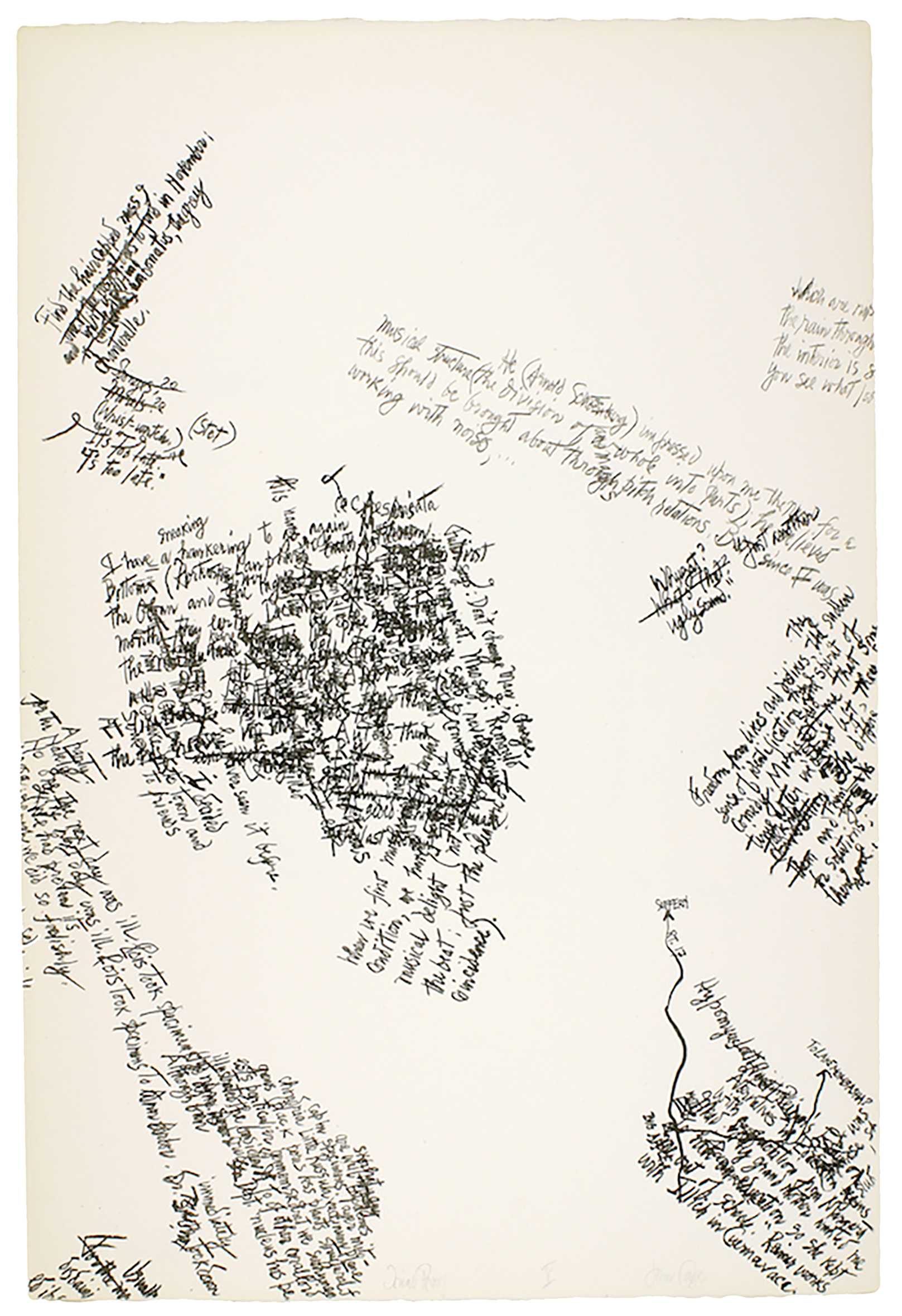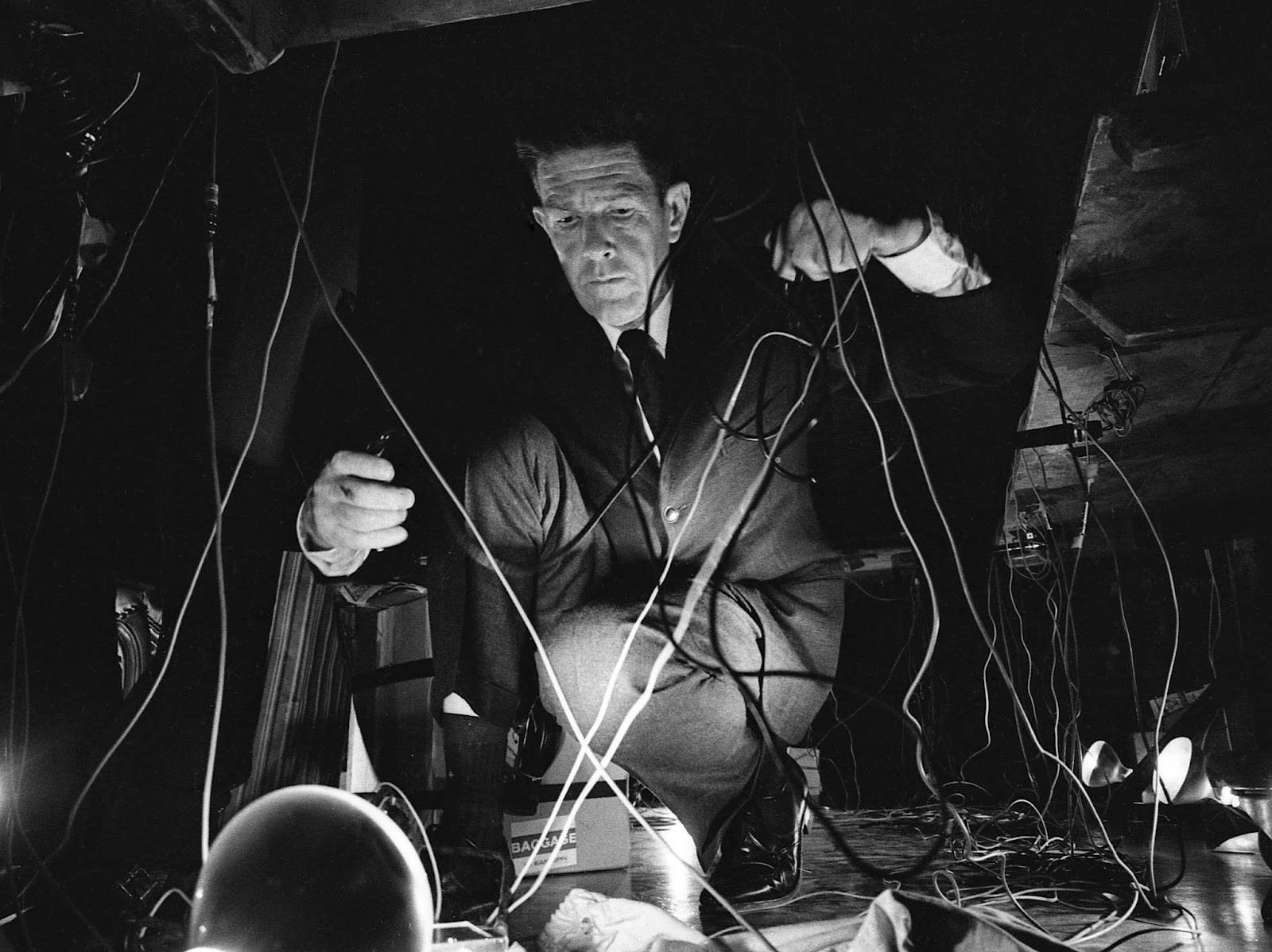 To practice making art with chance, Cage did some of the following:
Let go
He designed a set of questions and used the IChing, an ancient Chinese divination text to answer them, letting go of control over the solution.
Everything is valid
Instead of dismissing something as "boring", he chose to sit with it until he realized that it wasn't so. Being patient allows alternate readings to emmerge.

Just start
His philosophy was to begin anywhere. There is no best place to begin.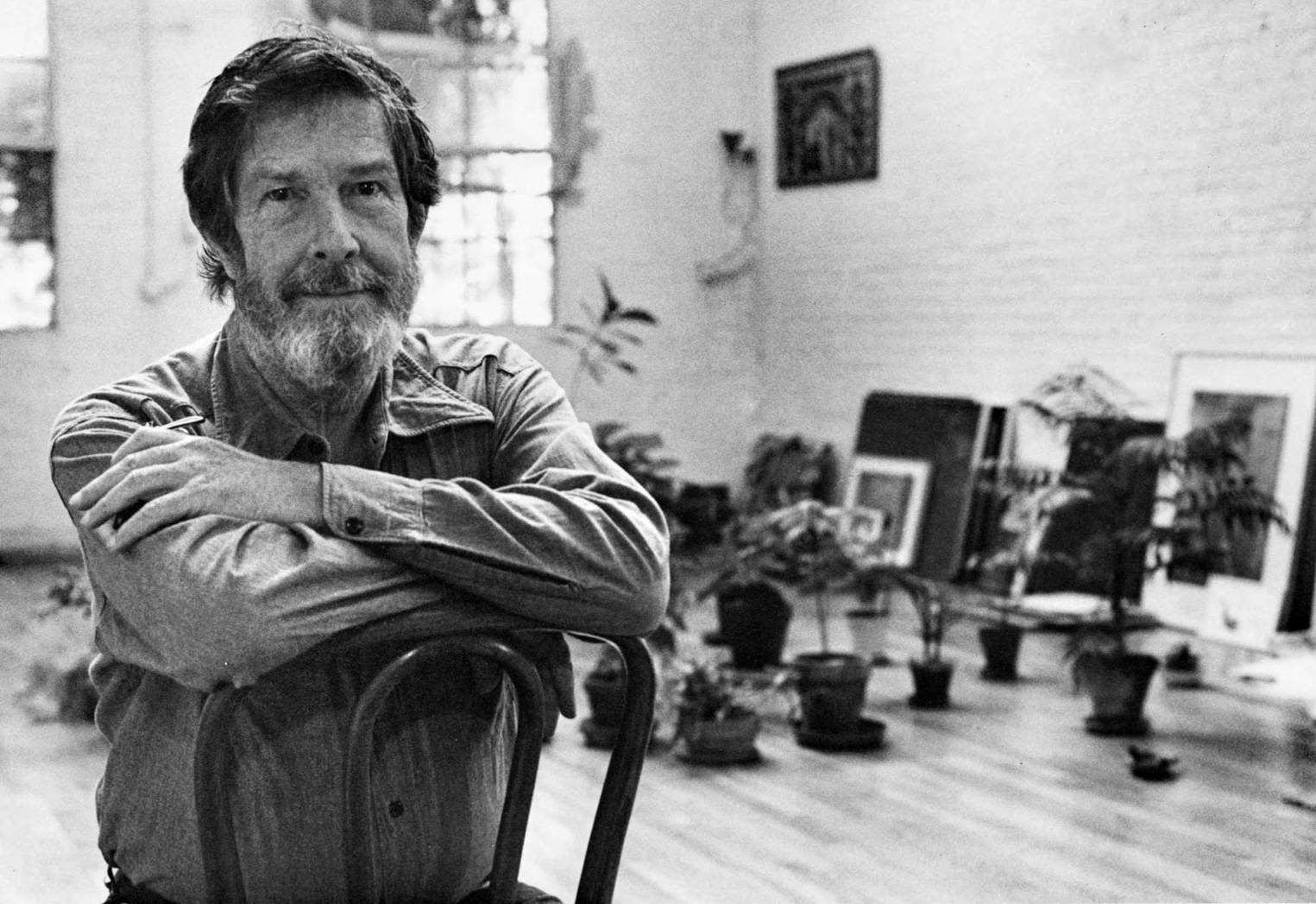 "Our intention is to affirm this life, not to bring order out of chaos, nor to suggest improvements in creation, but simply to wake up to the very life we're living, which is so excellent once one gets one's mind and desires out of its way and lets it act of its own accord."

These words of wisdom were curated by architect and founder Cece, written by studio manager and teacher Aline Djerrahian, and edited by artist in residence Nadège Roscoe-Rumjahn. We were excited to deepen our knowledge of the artists by watching interviews, reading articles, pulling forgotten books from our shelves and visiting interesting websites. If you'd like to learn more, please get in touch.
Clockwise from top left:
1. Photograph of John Cage composing Atlas Eclipticalis from the archive of John Edmunds Correspondence and Other Papers, 1957-1961.
2. John Cage, Where R = Ryoanji(3R/17); Pencil on paper, 1992
3. John Cage, Fontana Mix (71/97); Screenprint, plastic film; The Museum of Contemporary Art, Los Angeles; 1981
4. John Cage, Trial Proof for 'Mushroom Book', 1971-1972. Lithograph in collaboration with Lois Long with text by Alexander H. Smith. Published by Hollander Workshop, Inc.
5. John Cage during his 1966 concert at the opening of the National Arts Foundation in Washington, D.C. Rowland Scherman/Getty Images
6. John Cage at Bank St, 1970. Photography by Rhoda Nathans via Issue Project Room.
Name: John Milton Cage, Jr.
Occupation: Experimental artist
Known For: Composition 4'33"
Born: September 5, 1912 in Los Angeles, California
Died: August 12, 1992 in New York City, New York
Education:  Promona College
Philosophy: Error is simply a failure to adjust immediately from a preconception to an actuality.
Quirk: Cage proposed to Kashevaroff the first night they met, and they married a year later.