Helen Frankenthaler's Words of Wisdom: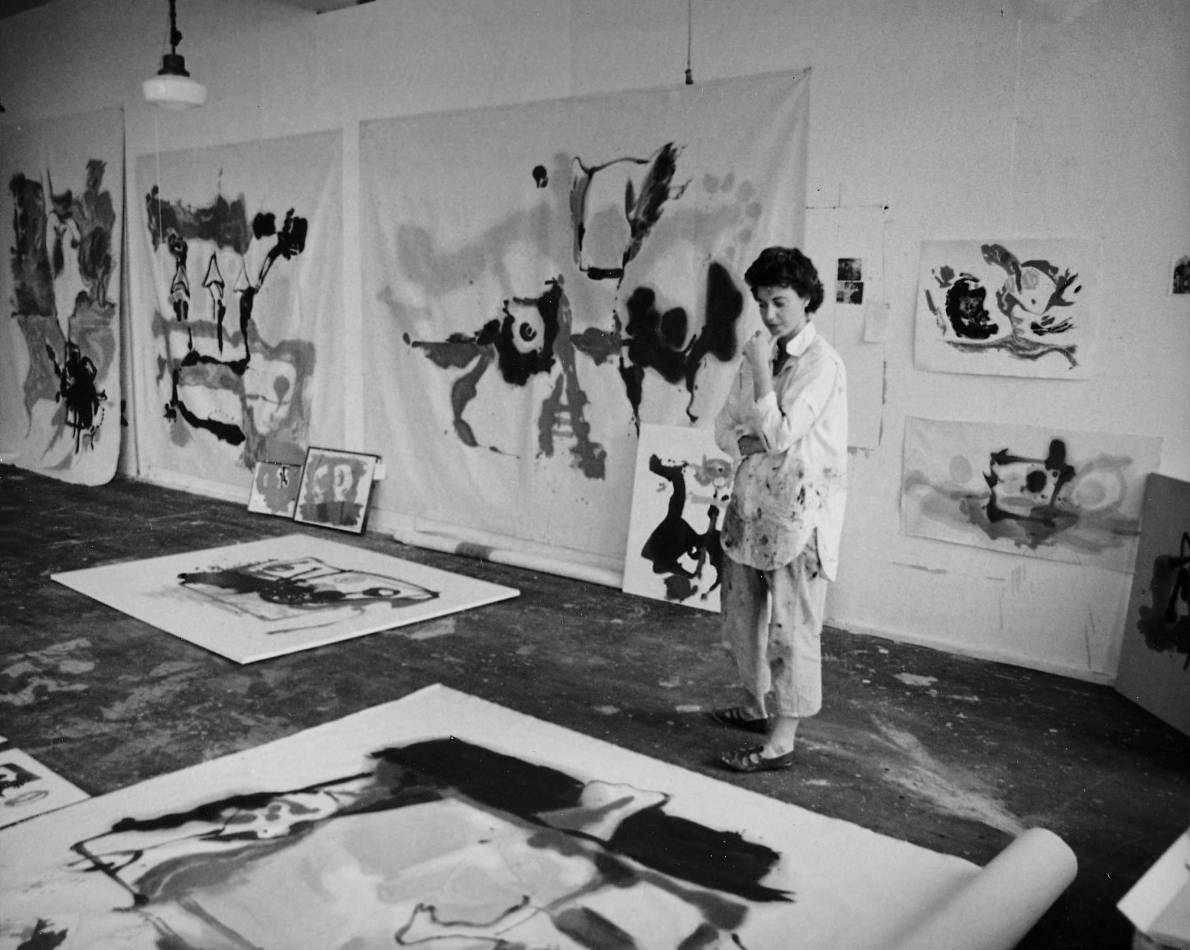 "My life is square and bourgeois. I like calm and continuity. I think as a person I'm very controlling, and I'm afraid of big risks. I'm not a skier or a mountain climber or a motorcyclist. And I'm not a safari girl—I never want to go on a safari. My safaris are all on the studio floor. That's where I take my danger."
Helen Frankethaler, a pioneer of soak-staining and printmaking, emphasized the importance of experimenting when creating. More than simple curiosity, Frankenthaler experimented by drawing elements from her past, her present, her knowledge, her spirituality, her body and her emotions, until the "moment all frequencies are right and it hits".
"One cliche I use on myself all the time is, the one rule is no rules. And if you have a real sense of limits, then you're free to break out of 'em. The end."
The limitations included the artists that came before her and Frankenthaler studied their styles to gain an emotional and intellectual understanding of their work. She would formulate a response to their work by imitating them, but in her own abstract style. Essentially her method of creating art by experimenting required an openness to the unexpected and an intrinsic confidence in her ability to work the unexpected into the piece.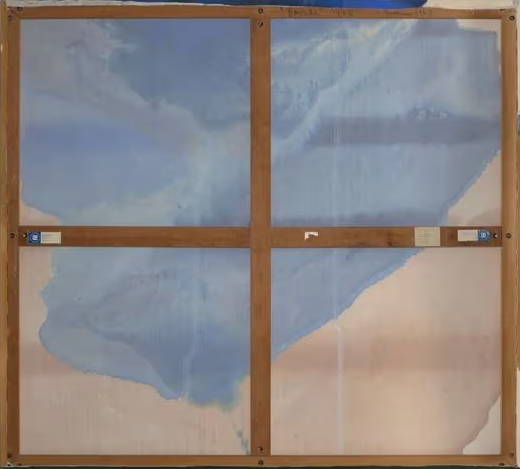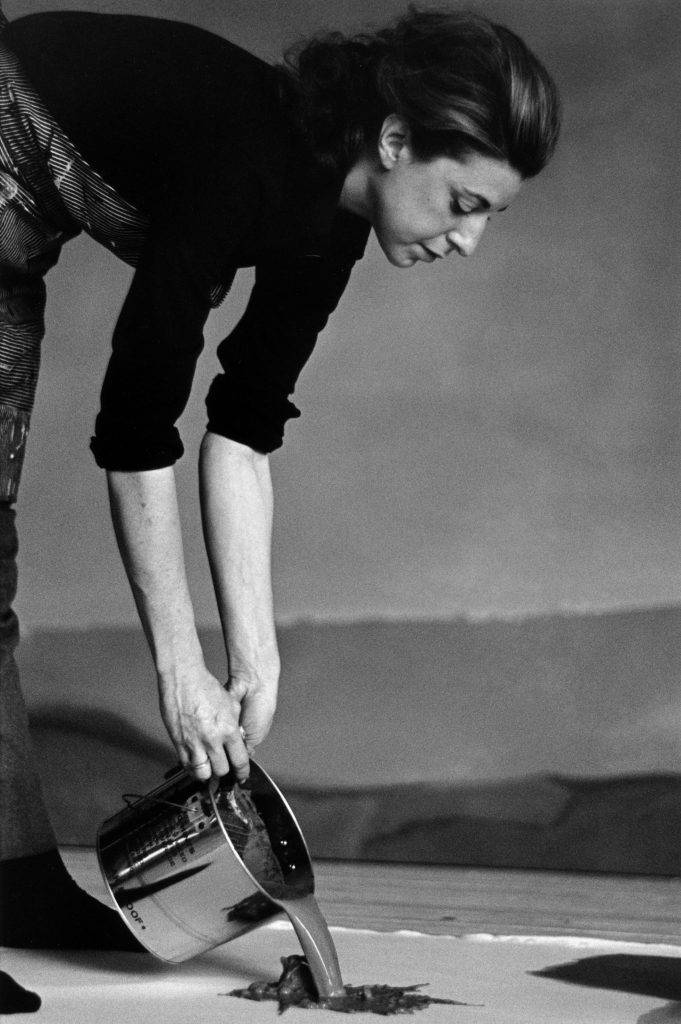 A few of the ways Frankenthaler experimented were:
Iterate
She had continuous dialogues with what she was creating in order to move it in the direction it wanted to go instead of forcing it in another direction.
Try something new
She used different mediums to see what they could do (painting, ceramic, copper, mahogany, tapestry, set design, printmaking,...).

Always question
She challenged the image she had of a finished painting in her mind with "what ifs". "What if it's only in black and white? What if I leave half the painting empty?"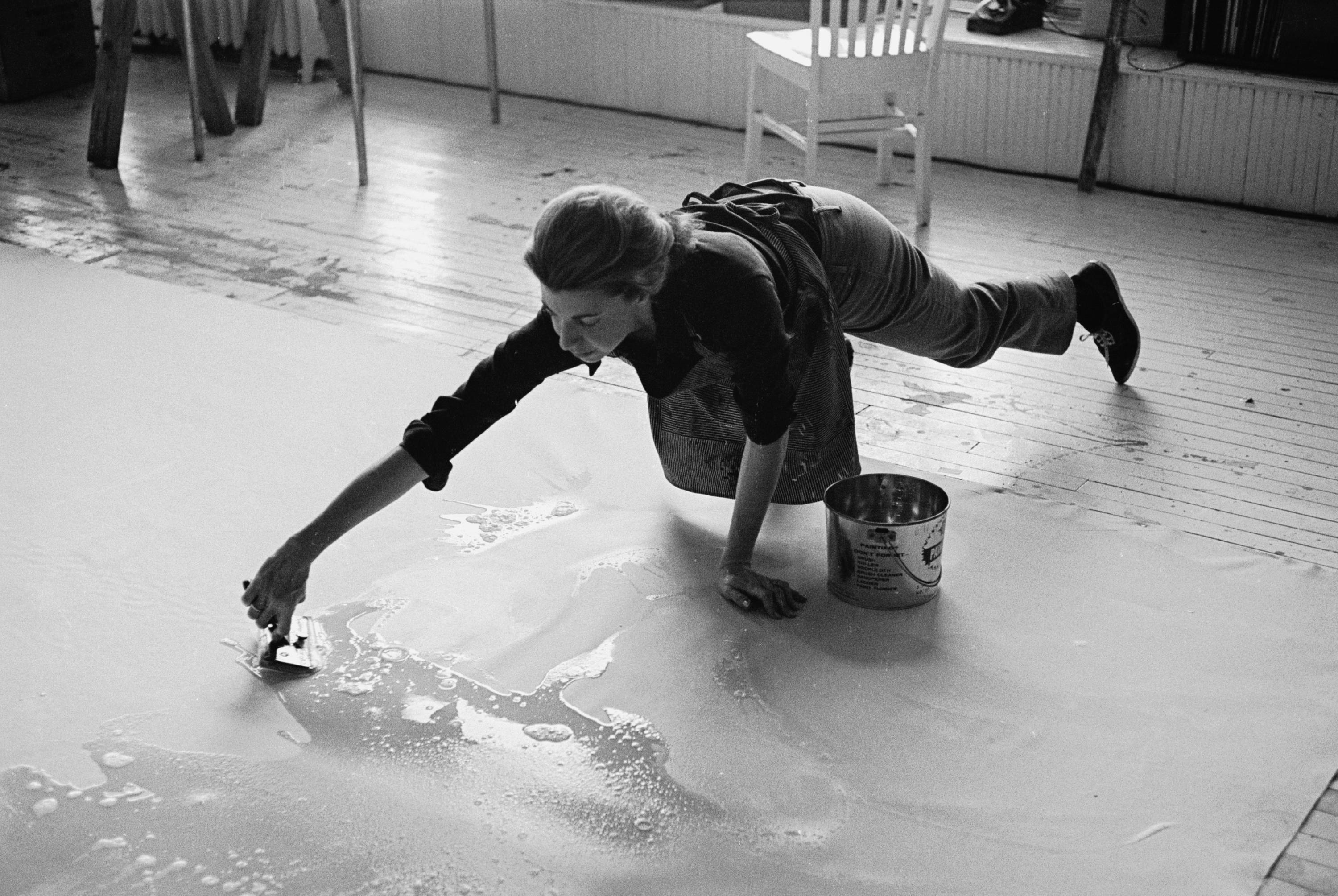 "A really good picture looks as if it's happened at once. I think very often it takes ten over-labored efforts to produce one really beautiful wrist motion that is synchronized with your head and heart, and therefore it looks as if it were born in a minute."

These words of wisdom were curated by architect and founder Cece, written by studio manager and teacher Aline Djerrahian, and edited by artist in residence Nadège Roscoe-Rumjahn. We were excited to deepen our knowledge of the artists by watching interviews, reading articles, pulling forgotten books from our shelves and visiting interesting websites. If you'd like to learn more, please get in touch.
Clockwise from top left:
1. Helen Frankenthaler in her studio, 1961. Photograph by André Emmerich.
© Estate of André Emmerich.
2 & 3. Helen Frankenthaler, Bay Side, 1967. Acrylic on canvas. Private Collection.
4 & 5. Frankenthaler at work in her studio in 1969. Photograph by Ernst Haas. © Hulton Archive / Getty Images
Name: Helen Frankenthaler
Occupation: Painter
Known For: Soak-Staining and Printmaking
Born: December 12, 1928 in New York City, NY
Died: December 27, 2011 in Darien, Connecticut
Education: Bennington College
Philosophy:  I'd rather risk an ugly surprise than rely on things I know I can do.
Quirk: Painted best when she ate healthy, but needed the occasional junk food binge