Agnes Martin's Words of Wisdom: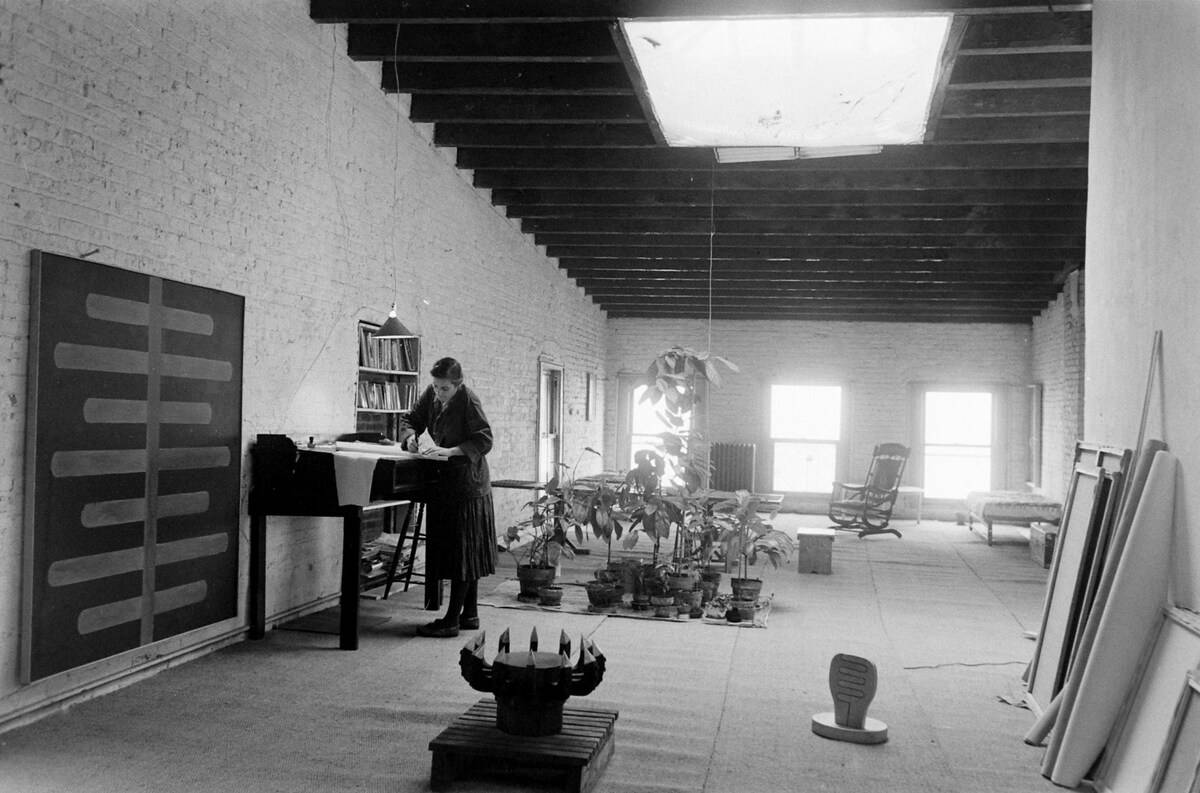 "Artwork comes straight through a free mind, an open mind. (...) We gradually give up things that disturb us and cover our mind. You think it would be easy to discover what is blinding you, but it isn't so easy. It takes time, see."
Agnes Martin, known for her iconic grid paintings and her influence on early Minimalism, would sit in her chair—sometimes for hours—until she was able to "stop thinking". Though it feels like sitting idle for hours is near impossible in today's information age, being disciplined about creating vast stretches of uninterrupted time was essential for Martin to "court" inspiration rather than simply wait for it to show up.
"To be an artist, you look, you perceive, you recognize what is going through your mind. And it is not 'ideas'. Everything you feel and everything you see (...) your whole life goes through your mind, you know."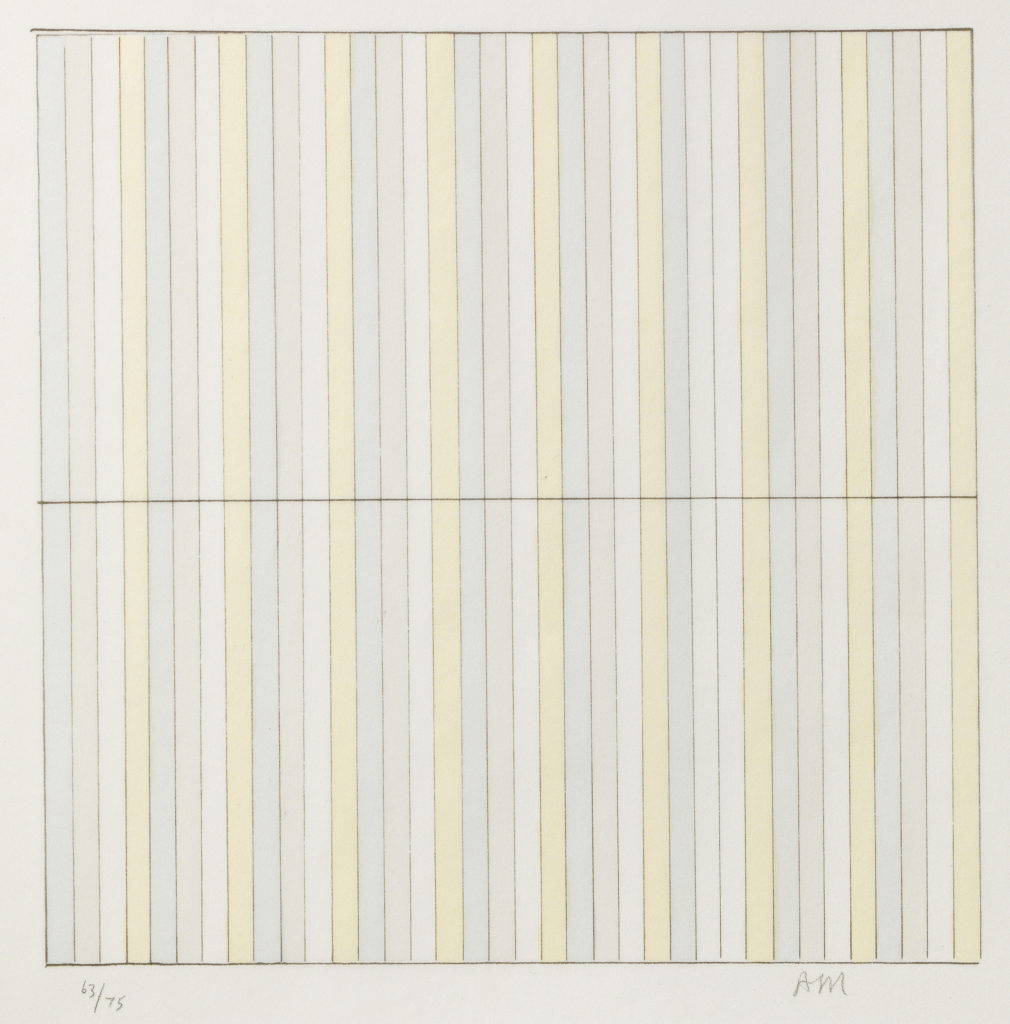 Here are 3 of her rituals that stood out to us:
Simplify your daily habits
She tried to simplify her daily habits as much as possible. She wore a daily uniform—Bibb coveralls either with a long or short-sleeved insulated t-shirt.
Unclutter your environment
Uncluttering her external environment was as important as uncluttering her internal environment. Her studio was carefully arranged in order to create "the proper physical conditions for her inspiration to flourish".
Stare at your work
She would sit for endless hours in a rocking chair and stare at her work while tuning into her creative energy through the meditative back and forth movement.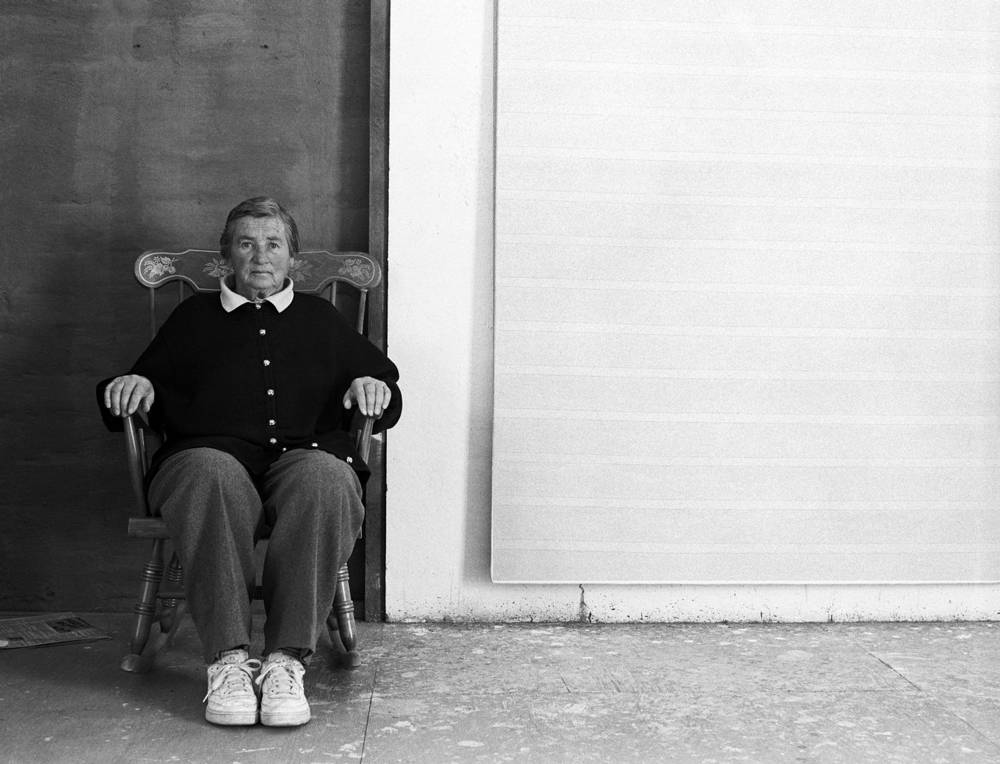 "My paintings are not about what is seen. They are about what is known forever in the mind."

These words of wisdom were curated by architect and founder Cece, written by studio manager and teacher Aline Djerrahian, and edited by artist in residence Nadège Roscoe-Rumjahn. We were excited to deepen our knowledge of the artists by watching interviews, reading articles, pulling forgotten books from our shelves and visiting interesting websites. If you'd like to learn more, please get in touch.
Images, from top left:
1. Agnes Martin working in her studio in New York in May 1961. Photography by Fritz Goro.
© Life Picture Collection / Getty Images.
2. Agnes Martin, Untitled (Image #4), 1998. Lithograph on paper.
Collection of the Mackenzie Art Gallery. © Agnes Martin / SOCAN (2018).
3. Agnes Martin, Summer 1964. Watercolor, ink and gouache on paper. Agnes Martin/Artists Rights Society (ARS), New York, via Pace Gallery.
4. Agnes Martin in her studio in 2004. Photograph by Michele Mattei.
5. Portrait of Agnes Martin, 1992. Photograph by Charles R. Rushton.
© Kunstsammlung Nordrhein-Westfalen
Name: Agnes Bernice Martin
Occupation: Painter (Minimalism)
Known For: Grid paintings and her influence on early Minimalism
Born: March 22, 1912 in Macklin, Saskatchewan, Canada
Died: December 16, 2004 in Taos, New Mexico, U.S.
Education: Columbia University Teacher's College
Philosophy: Zen Buddhism
Quirk: Loved to read paperback murder mysteries